Isabella Lövin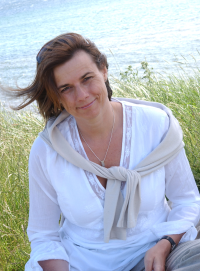 Isabella Lövin is Minister for Development Assistance in the Swedish government since October 2014.
Isabella Lövin was a Member of the European Parliament between 2009–2014, representing the Swedish Green Party. She was the team leader (coordinator) on the Fisheries Committee for the 55-strong Green Group of Members of European Parliament.
She is the author of the book "Tyst hav" (Silent Seas, 2007), a revealing story about the shortcomings of the European Common Fisheries Policy. The book has won 14 different prizes in Sweden, for instance "The Swedish journalism Award", 2007, "Golden Spade of investigative Journalism", 2007 and the award "Environmental journalist of the Year", 2007.
Isabella Lövin has worked as journalist and freelance reporter for various Swedish Magazines and newspapers as well as a radio producer and reporter of debate programmes on Swedish public radio.
This post is also available in: Swedish